Karim Al-Zand: Music: Fantasy on Bulgarian Rhythms
---
Fantasy on Bulgarian Rhythms
for string quartet
Fantasy on Bulgarian Rhythms was composed for the Apollo Chamber Players, an ensemble whose mission is to explore the intersection of Western classical and folk music. The folk music of the Balkan region is quite unlike other European musical traditions, and Bulgarian music is especially idiosyncratic. Its music is distinguished by the frequent use of irregular meters (that is, rhythmic groupings which mix two- and three-beat patterns) and by a harmonic vocabulary in which the common intervals of third and fifth are often replaced by seconds and sevenths. The opportunity to write a new work for the Apollo Chamber Players provided the perfect occasion for a composition inspired by this fascinating music.
I first became acquainted with Bulgarian music through two relatively modern recordings. One was an album entitled Le Mystère des Voix Bulgares [The Mystery of Bulgarian Voices], a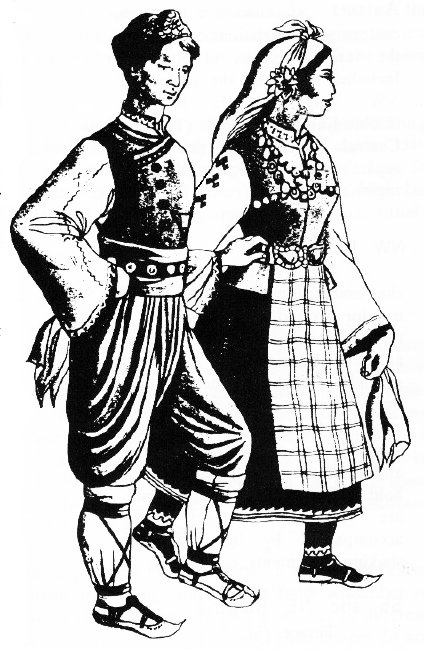 recording that enjoyed widespread popularity in the US in the mid-80s. The recording showcased the striking sound of the Bulgarian State Television Female Vocal Choir, singing arrangements of traditional repertoire. The choir employs a distinctive close-harmony style, using "clusters" of notes in dissonant chords. That sort of harmonic approach can be heard in the opening section of my piece, in passages which alternate with an expressive solo for the viola.
Another encounter with this music came through the recordings of Yuri Yunakov, a Turkish/Bulgarian/Roma virtuoso whose wildly exuberant "wedding music" uses the traditional dances of Bulgaria, with their asymmetrical rhythmic divisions. Fantasy on Bulgarian Rhythms incorporates two of these characteristic meters: the opening section uses a 7/16 meter (found in the Rachenitsa, a couples dance) sub-divided 2+2+3; the brisk music which follows uses a 15/16 meter (Buchimish, a line dance) usually sub-divided 2+2+2+2+3+2+2. The music of the two dances is combined at the end of the work.
SCORE + RECORDING VIDEO
© 2015 KARIM AL-ZAND