Karim Al-Zand: Music: Cinderella
---
Cinderella
music for the
Lotte Reiniger

silent silhouette film (1922)

Cinderella is a work written as the accompaniment to the 1922 silent film, Aschenputtel [Cinderella] by the German silhouette artist Lotte Reiniger (1899–1981). Her captivating work is a kind of elaborate, virtuosic shadow puppetry. The work exists in a two versions: one for 9 instruments and one for piano quintet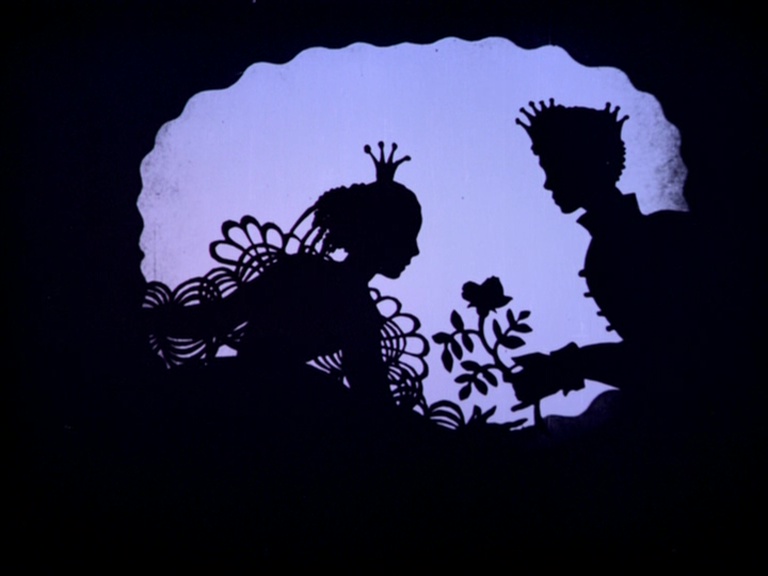 German filmmaker Lotte Reiniger was a unique visual artist. As early as 1918 she pioneered a distinctive "silhouette" technique: an animation method using backlighting, stop-motion filming, and elaborate hand-cut paper figures. Reiniger began making her own films in the early 1920s (Cinderella is one of her earliest) but came to prominence in 1926 with the release of Die Abenteuer des Prinzen Achmed [The Adventures of Prince Achmed], the first surviving feature-length animated film. (It predates Disney Studio's first animated feature, Snow White, by some 11 years.) Reiniger and her husband, director Carl Koch, worked on the film unassisted for three years. The success of Prince Achmed made Reiniger's reputation, but she preferred to work on the smaller scale of short films. Of her 40 films, which span some 60 years, almost all are short subjects.
Though her early films are silent, they were always performed with musical accompaniment (as were all films from this era). In fact, the connection to music is frequently strong in Reiniger's work. Prince Achmed was created in conjunction with composer Wolfgang Zeller, who wrote a 90-minute accompanying score for full orchestra. Some of Reiniger's most famous silent films feature specific indications for musical accompaniment: Carmen (1930) and Papageno (1935) are based on music by Bizet and Mozart, and Dr. Dolittle and His Animals used a score especially composed by Paul Hindemith, Kurt Weill and Paul Dessau. (The music, unfortunately, is now lost.) And most tantalizingly, Reiniger worked for several years, unsuccessfully in the end, to acquire the rights to make an animated film of Ravel's "fantasie lyrique," L'enfant et les sortileges [The Child and the Spells].
Aschenputtel [Cinderella], Reiniger's second film, was first screened in Weimar in 1922 and later reprised in London in the version with English subtitles presented this evening. Most of Reiniger's films are settings of fairy tales or fables, and the enchanting, dreamlike atmosphere of folk tales well suits her visual sensibilities. Cinderella uses the original Brother's Grimm version of the story. Cinderella travels to the grave of her deceased mother and receives the magical intervention of birds, and her evil step-sisters resort to drastic measures to fit into the missing slipper. Reiniger's charming silhouettes wonderfully capture the elegance, the whimsy and the occasional black humor of this classic story.
---
DATE
2014

DURATION
13 minutes
INSTRUMENTATION
flute, clarinet, cornet (or trumpet), trombone, string quartet (2 violins, viola, cello), percussion (vibraphone & glockenspiel) ALSO: version for piano quintet (piano, 2 violins, viola, cello)
COMMISSION
New Music USA in collaboration with the Houston Cinema Arts Society
FILM
Cinderella [Aschenputtel] by Lotte Reiniger (1922) available from the British Film Institute
PREMIÈRE
January 10, 2015 | Zilkha Hall, Houston, TX
Musiqa
Aaron Purdue (flute) | Lin Ma (clarinet) | Philip Hembree (cornet) | Greg Hammond (trombone) | Ling Ling Huang (violin) | Boson Mo (violin) | Jarita Ng (viola) | Max Geissler (cello) | Craig Hauschildt (vibraphone, glockenspiel) | conducted by Jerry Hou
---
SCORE
PDF (9 players) PDF (piano quintet)
---
VIDEO

© 2015 KARIM AL-ZAND