Karim Al-Zand: Music: Orange Torches Against the Rain
---
Orange Torches Against the Rain
songs of flowers and rain on poems by
Amy Lowell
Orange Torches Against the Rain is a song cycle for mezzo-soprano and piano on poems by American poet Amy Lowell (1874–1925), its verses drawn largely from her 1919 collection Pictures of the Floating World. The eleven short poems in the cycle are united by their naturalistic imagery and by their shared references to flowers and rain. Lowell was a major figure in the so-called "imagist" movement, an early 20th century Anglo-American school of poetry that rejected the prolix sentiment and metrical forms of Romantic poetry, in favor of free verse written in a crisp, economical, yet highly descriptive style.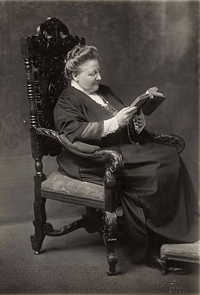 Lowell's poems are compact, focused and direct—she believed "concentration is of the very essence of poetry"—and often feature a single striking image. The settings in Orange Torches aim to complement the concise and elegant character of Lowell's originals, to capture what Ezra Pound, another imagist, called "an intellectual and emotional complex in an instant of time." Lowell employs what she termed "polyphonic prose" in her poems, a technique that replaces regular metric structure with an idiosyncratic formal design created by alliteration, assonance and occasional rhyme.
Lowell's scholarly work includes adaptations of ancient Chinese poetry, an interest often reflected in her own poems, which frequently echo Asian poetry in their atmosphere, subject matter and form. (Her work includes some of the earliest English-language examples of Japanese tanka and haiku—for an example, see song no. 2.) Amy Lowell was awarded the Pulitzer Prize posthumously in 1926. Orange Torches Against the Rain was written for and premiered by mezzo-soprano Aidan Soder.
SCORE + RECORDING VIDEO
---
DATE
2012
DURATION
12 minutes
INSTRUMENTATION
mezzo-soprano, piano
SONGS
1 Prayer for a Profusion of Sunflowers
2 Tanka
3 Vernal Equinox
4 The Peddler of Flowers
5 From a Window
6 Grotesque
7 A Shower
8 Passing the Bamboo Fence
9 The Two Rains
10 Sunshine
11 Summer Rain
PREMIÈRE
February 6, 2013, Duncan Recital Hall, Rice University, Houston, TX
Aidan Soder, mezzo-soprano | Grant Loehnig, piano
---
AUDIO

1 Prayer for a Profusion of Sunflowers
2 Tanka
3 Vernal Equinox
4 The Peddler of Flowers
5 From a Window
6 Grotesque
7 A Shower
8 Passing the Bamboo Fence
9 The Two Rains & 10 Sunshine
11 Summer Rain
---
SCORE
PDF
© 2015 KARIM AL-ZAND