Musiqa presents a newly commissioned work by filmmaker Traci Lavois Thiebaud entitled Capriccio. Commissioned by Musiqa, Capriccio celebrates the diversity and resilience of Houston's arts community, and features musicians, dancers, poets, painters, actors, art cars and more, all packed into a free-flowing visual collage conceived and created by Houston artist Traci Lavois Thiebaud. The filmmaker describes it as a "love letter to Houston's artists." The film is scored to Capriccios Nos. 1 & 6, as performed by Natalie Lin Douglas (director of Kinetic Ensemble) and Matthew Detrick (from Apollo Chamber Players). Contributors include Contemporary Arts Museum Houston, Houston Masterworks Chorus, WindSync, Apollo Chamber Players, Houston Symphony, Houston Ballet, Mildred's Umbrella Theater Company, DiverseWorks, The Catastrophic Theatre, Ars Lyrica Houston, Stages, Loop38, Orange Show Center for Visionary Art, NobleMotion Dance, Transitory Sound and Movement Collective, Kinetic Ensemble, Dre Forgotten, Brittani Alexandra Broussard, Anastasia F. Kirages, Sara Royer, Bryan Kaplun, Casey Waldner, Erin Rodgers, Alli Partin Villines, Natalie Lin Douglas, JooYoung Choi, Charlie Scott, David A Brown, Christa Forster, Rebecca Lowe, Miranda Ramírez, Kacee Dugas, Joe Folladori, Candice D'Meza, Matt Detrick, Loren Holmes, BooTown, AFA, Muhammad Fachrul Yunus, James Templeton, James Medford, National Pleasure, Joseph Weiss, Bonnie Blue, Ken Hoge, Felizabeth Smiley, Swimwear Department, and many more….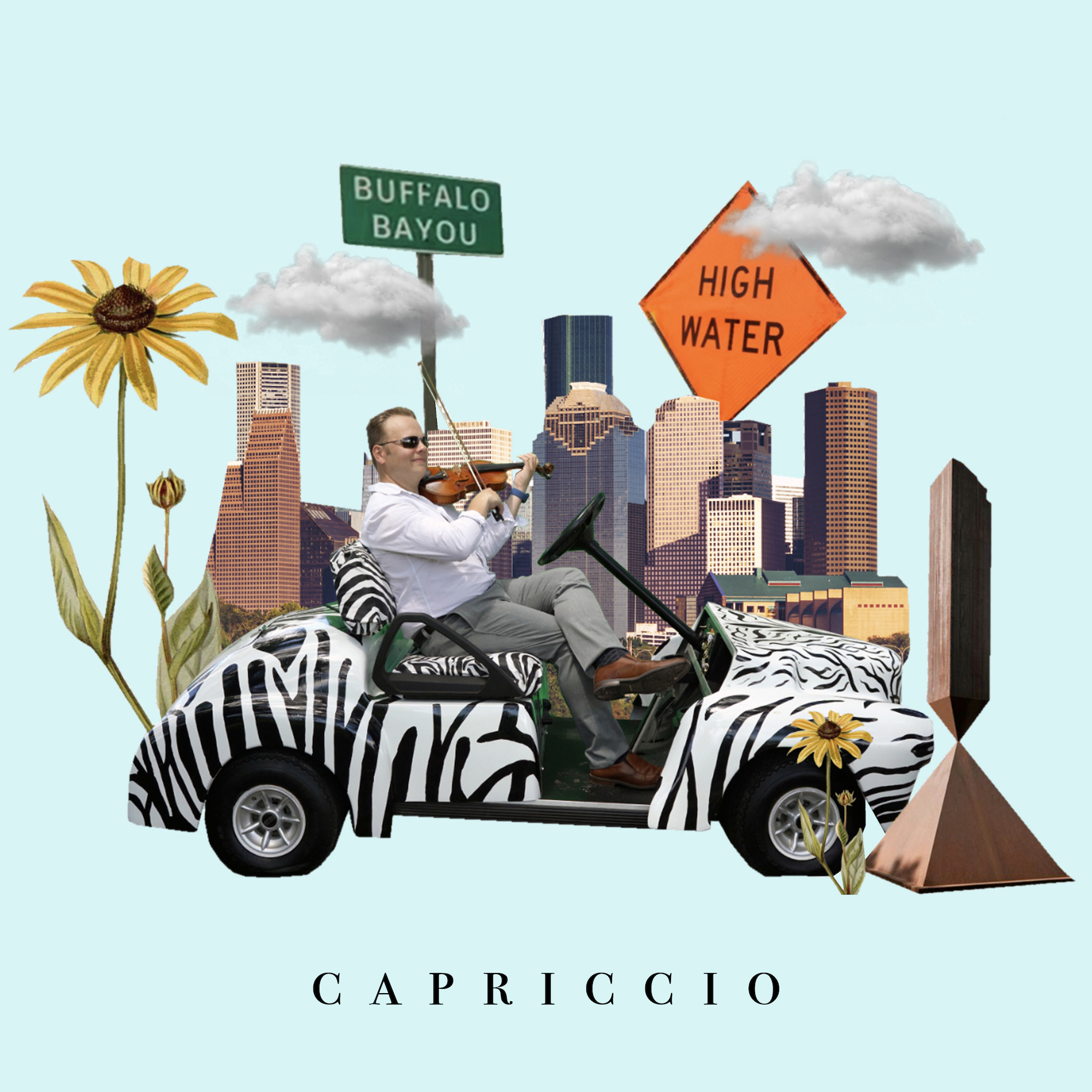 CAPRICCIO
/kəˈprēCHēˌō/
1. A lively piece of music, typically short and free in form.
2. A style of painting introduced in the Renaissance that combines real architectural elements and figures in fictional and fantastical combinations.
3. A series of six works for solo violin by Houston composer and Musiqa Artist Board member Karim Al-Zand.
4. The film inspired by Al-Zand's Capriccios, created by Houston filmmaker Traci Lavois Thiebaud, and involving arts organizations and artists from across the city. "Capriccio" was commissioned by Musiqa, and includes ballet dancers, actors, writers, visual artists, poets, musicians of all sorts and (of course) art cars in a celebration of Houston's artistic diversity. A modern cinematic riff on a 17th century painting style, Musiqa's "Capriccio" is coming this summer, for free, to your electronic device.